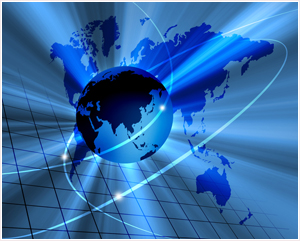 We offer international freight forwarding services for not only inward/outward sea/air shipments but also for triangle trade through our strong worldwide network of partners.
We can offer the best services to meet your requirements whenever, wherever and whatever you wish to handle.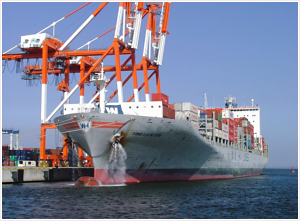 We can provide high quality services for both import delivery and export shipping arrangements including documentation, customs clearance, container hauling, the trucking of not only sea cargo but air freight as well.
We can do these jobs faster, more accurately, more safely, and even at lower costs by our well-experienced staff who have high-level expertise and know-how, which will meet your requirements satisfactorily.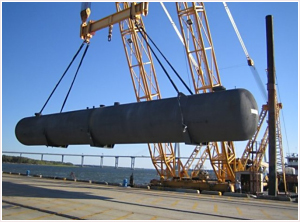 Project cargo handling is one of our strong field in our whole logistics services.
We can handle heavy lift and/or lengthy cargo on door to door basis including occean freight not only break-bulk vessel but ro-ro and container vessel worldwide under our strong local and overseas partners network.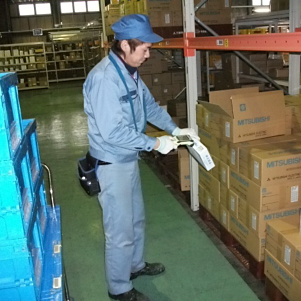 Warehousing operations are the key services offered in our whole logistics activities.
We have 12 logistics depots nationwide from Hokkaido to Kyushu, which are located mainly in Kanto region enveloping the hinterland of Ohi container terminal in the port of Tokyo where the hub of our logistics activities is there. Not only the normal warehousing services such as stuffing/unstuffing, storing in and out, packing/unpacking, labeling, and any other processing and distribution work, but also advanced online inventory management services which utilize a barcode system can be provided by us. We provide prompt and reliable distribution/delivery services anytime anywhere employing an on-line computer network system supported by a couple of major trucking companies in Japan which are closely tied up with us.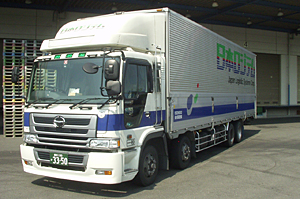 We provide inland transportation services by any kinds of mode such as truck, train, ship, aircraft anytime, anywhere from Hokkaido down to Kyushu, even Okinawa in this country through our close and strong local partners.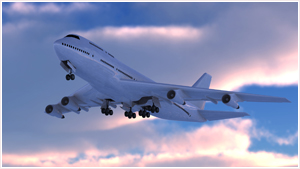 Insurance is absolutely important to cargo owners because they are subject to various risks like losses and damages caused by unexpected accidents starting from the time the cargo owners acquire ownership of the cargo.
We can provide advice and proposals on what kinds of insurances and on what conditions you should choose, and even doing it on your half.